SPC flooring (Indoor flooring) Product introduction
SPC flooring is mainly composed of calcium powder and PVC stabilizer. It is a new type of environmental protection flooring developed on the basis of high technology. It has the characteristics of mildew-proof, moisture-proof, fire prevention, insect prevention and simple installation.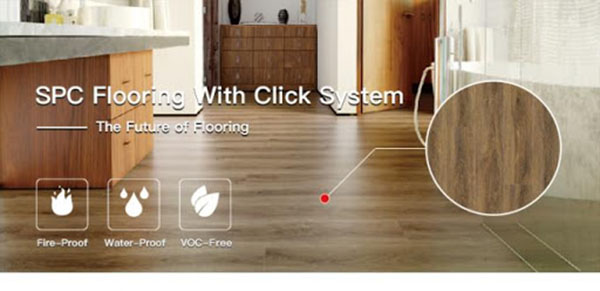 Raw materials introduction
Food packaging grade raw materials
The raw material of maijin SPC flooring is superior calcium powder and high quality PVC resin.
a.Calcium powder raw material is natural stone.
b.PVC resin is widely used in making milk bottles and medical packaging.
Selection of auxiliary materials
The auxiliary materials of all maijin SPC flooring are selected from well-known manufacturers high-end products, with guaranteed quality.
Among them, the wear layer of important auxiliary materials selects the domestic best supplier product. Wear layer of 0.3mm home edition can be used for 10 years, Wear layer of 0.7mm commercial version can be used for 12-13 years.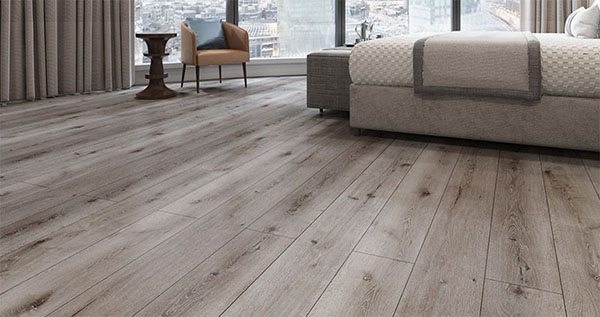 Health and environmental protection
a.Raw material
With the continuous improvement of people's demand for environmental protection Home furnishing, with the progress of science and technology, the SPC flooring adopts safety materialsfrom raw materials to auxiliary materials, eliminate the production of benzene and other harmful substances from the source.
b.Production
Abandon the traditional glue bonding technology, adopt glue-free hot melt process, make the product form at one time through high temperature and high pressure, avoid adding the glue containing and other harmful substances, ensure the product environmental protection.
c.Pavement
There is no need for glue bonding, no need for keel support, registered unilinclick Patent technology, simple splicing without difficulty.
d.Recycling
Adopting environmental protection material and new processing technology, SPC flooring can be disassembled and reused many times.
SPC flooring is made of environmental protection raw materials, and the content of phenol and other harmful substances reaches zero standard. The plank does not contain heavy metals, phthalates, methanol and other harmful substances. It is popular in developed countries such as Europe and America and Asia Pacific market.With its excellent stability and durability,SPC flooring already solved the problem that solid wood flooring is susceptible to damp, deformation, mildew,it also solves the problem that other floorings are not environmentally friendly.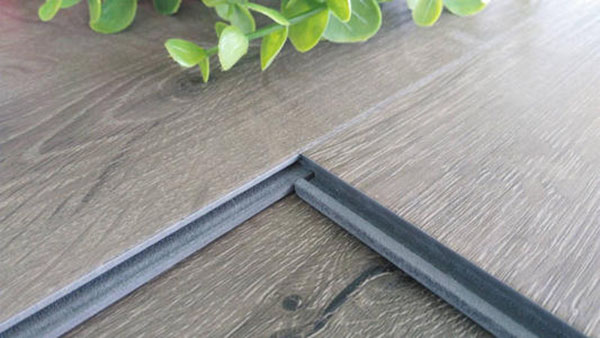 Characteristics of maijin SPC flooring
1.Waterproof, moisture-proof and insect-proof.In the humid and watery environment, SPC flooring can fundamentally solve the problem that wood flooring is easy to rot and deform after moisture absorption,prevent the erosion of the flooring by termites and other insects. It can be applied to the environment where traditional wood flooring cannot be applied, such as bathroom, kitchen, etc;
3.In the case that does not affect original flooring performance, the antibacterial coating is added. It can inhibit Escherichia coli, Staphylococcus aureus and other common bacteria, and effectively isolate the growth of bacteria. It is suitable for kindergartens, nursing homes, schools, families and other public occasions.
4.High environmental protection, no pollution, pollution-free, recyclable.The product does not contain benzene and can be recycled. It has greatly saved the use of wood and is suitable for the national policy of sustainable development to benefit the society;
5.High fire resistance,effective flame retardant.The fire protection rating reaches B1, which will automatically extinguish in case of fire without any toxic gas.Ignite the cigarette and place it on the board for 3 minutes, leaving no trace on the surface;
6.Good machinability, can be nailed, planed, sawed, drilled and painted.
7.Simple installation, convenient construction, no complex construction technology, saving installation time and cost.
8.No crack, no expansion, no deformation, no need of repair and maintenance, easy to clean, save the cost of later repair and maintenance.