SPC flooring production process
Process 1: Burdening and Mixing
According to the proportion of raw materials (raw materials sampling qualified), pour into the high speed mixer hot mixing (hot mixing temperature: about 125℃, the function is to mix all kinds of materials evenly, and eliminate the moisture in the materials) → into the cold mixing (cool the materials to prevent caking and discoloration, and the cold mixing temperature is about 45 ℃) → mix evenly by cooling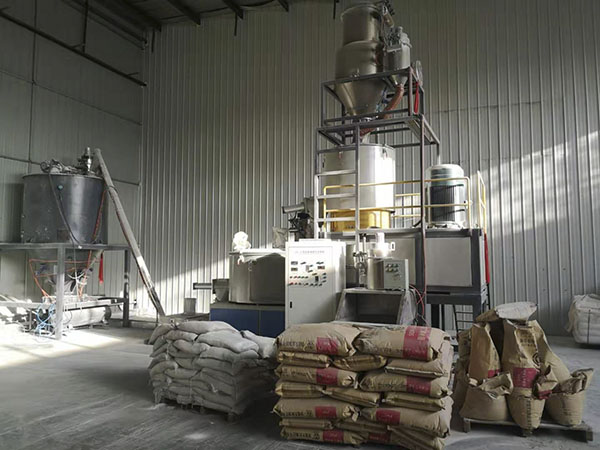 Process 2: Extrusion
Add into the twin-screw extruder for heating extrusion → enter the die head of the sheet selected by the customer to extrude the formed sheet, the formed sheet passes through the four roller or five roller calender, and the base material is fixed thickness → pasted with color film → pasted with wear layer → embossed (synchronized with embossing) → cooled → cut;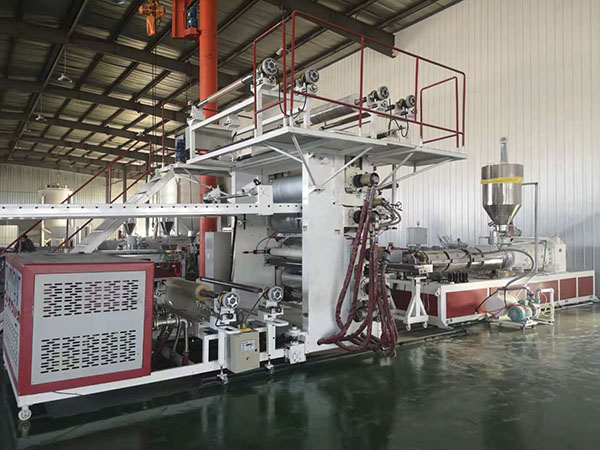 Process 3: UV
UV treatment is to use modified polyurethane to strengthen the surface of the plank. The treated floor has the functions of anti-pollution, effective absorption of UV, enhancement of wear resistance, resistance to attack, fire resistance and flame retardancy, anti-aging and easy cleaning, etc.
Maijin flooring adopts double UV spraying technology to maximize the service life of the floor.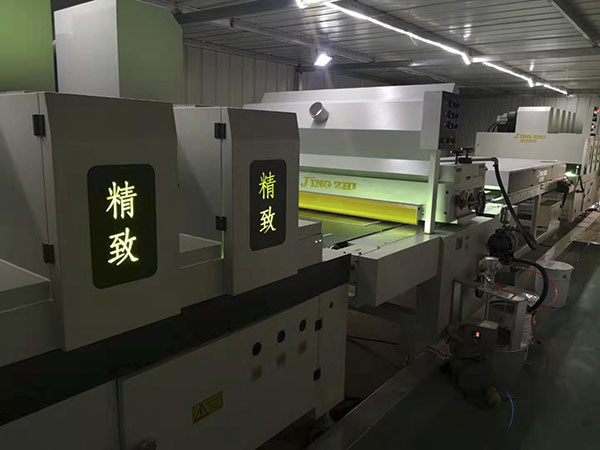 Process 4: Cutting+Slotting+Pastingunderlayment+Packaging
After the floor is finally cut → slotted → pasted with underlayment → inspected → packaged, it will be delivered to the consumer as soon as possible.